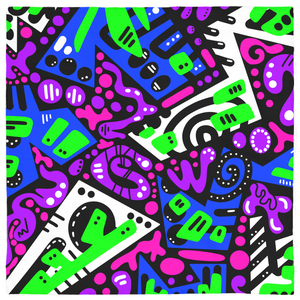 Dedicated to Avicii, the first design in the Flux GLOW line is a tribute to a great artist that inspires me every day to stay true to the art I love.
Features an original design by artist Jake Reif. Perfect for your next show or festival. Total game-changer.
You've got the GLOW Kicks. You've got the hoodie. Or maybe you don't have either, yet. The "Avicii" bandana is here to lift the art off of the canvas and onto you.
Bandana measures 24"x24" and is made by sublimation printing on polyester fabric.
NOTE: All products are made-to-order with dropshipped manufacturing. Please allow at least several days (up to several weeks for some products) for items to be created before they will be shipped. Contact us for additional details on manufacturing times.